Webmin is nice to have but it can be dangerous if someone gains access to your server.
MFA, or Multi Factor Authentication adds an extra layer of security accessing your precious server.
Before you start make sure you have installed the Google Authenticator app on your phone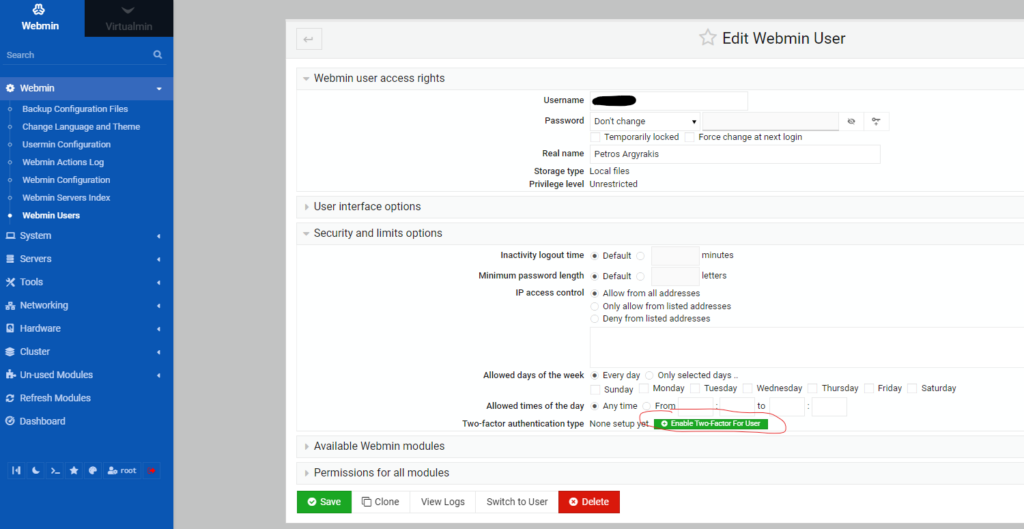 And you are done! Now, every time you login to Webmin with that user you will be request to provide a Token AKA OTP (One time Password) which you get from the Google Authenticator App on your phone.